Story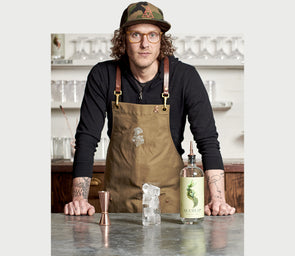 The Art of Distillation
In the 1600's Apothecaries were using small copper stills to make non-alcoholic herbal remedies. This alchemy was documented in The Art of Distillation published in London in the year 1651 & is now re-purposed for the modern day.
The Art of Nature
Mother Earth is gracious, precious & ingenious. In honour of this wild & natural world, the finest ingredients are harvested & individually cold macerated, distilled & then blended to capture nature's true spirit.
The Legacy
Founded by Ben in his kitchen in the woods, wth a copper still & copy of The Art of Distillation to continue his family's 300 year farming ancestry & change the way the world drinks.